Special Executions
The selection software allows the selection of the starting AHU, on which the customer may define numberless customisations together with our sales and technical offices.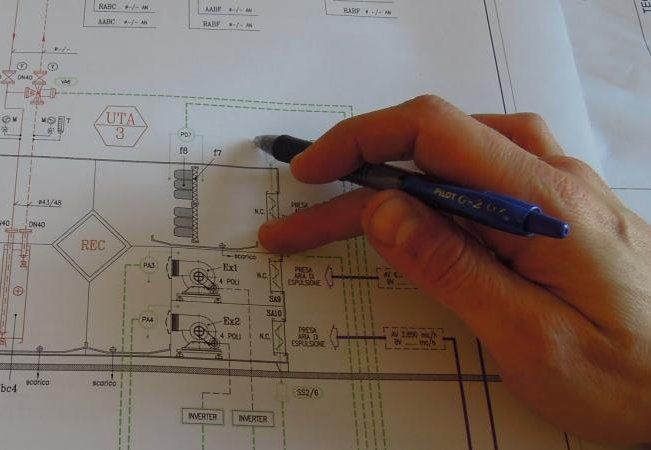 TCF is capable of manufacturing numberless solutions for air-handling units with unusual characteristics. Units with panels thicknesses from 50 to 100mm and air volumes from 100.000 to 250.000 m3/h. Le centrali trattamento aria della serie The air-handling units of the ZAE series have been developed thanks to the thirty-years experience of TCF in this field. These are units which are released from the traditional construction features, with design and manufacturing exclusively on demand, for what concerns the air volumes, dimensions, configurations, versions and used materials. They are therefore particularly suitable for the most different application, both domestic and industrial.
Base features:
exclusively bespoke manufacturing, according to the customer's specifications, for both dimensions and performances;

modular structure with aluminium frame and several structure reinforcements and welded joints, for increased mechanical robustness; alternativelyZASE-type structure with internal invisible frame, for an ideal structural resistance;

sandwich panels with thickness from 50mm to 100mm, available in: galvanised steel, pre-plasticised galvanised steel, aluminium, stainless steel AISI 304;

condensate drain pans in AISI 304 stainless steel as standard;

insulation material available in hot-injected polyurethane with density 45kg/m3 or rock wool with density 80 or 120 kg/m3; 
The supply of ZAE air-handlers may be completed with a wide range of accessories and customisations, among which technical cabinets to combine with the electrical and hydraulic parts of the unit, which might as well include water pipes and recirculation pumps, walkable grids, access doors of different dimensions, internal ladders, specific roofs for outdoors installation. 
Where very large-duty fans and motors have to be used, it is possible to install special support bars where a pulley or lifting hook may be attached, for the substitution of those components whose weight is particularly remarkable.