Ham Processing Applications
Specifically-designed units for rooms destined to ham conservation and sliced meat in general.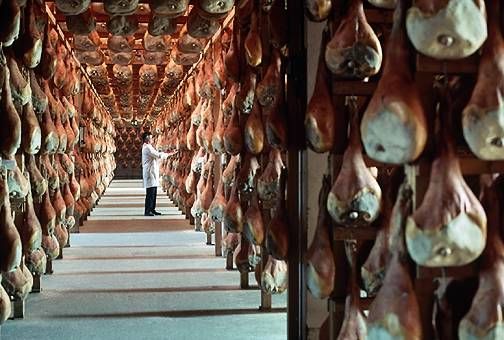 For the applications destined to food conservation TCF can propose custom-made units, with specific characteristics such as the following:
Compact units entirely in stainless steel AISI 304, not subject to corrosion and rust, ideal for food processes as it is an austenitic material.

Vertical execution to limit the installation surface and increase the space dedicated to food conservation; however, the removable panels to access the heat exchangers have been duly provided for

Sizing carried out with dedicated software, special attention is given also to the fan sections, equipped with accessible panel with view port.

Specific care is dedicated to the drainage and discharge of the condensate, as well as to the thermal bridge effect which is resolved in design phase thanks to the adoption of the special frame-panels joint of the ZASE series.